Currently a resident DJ of Vogue Lounge!  Come follow my Instagram for weekly gig information posted in My Stories!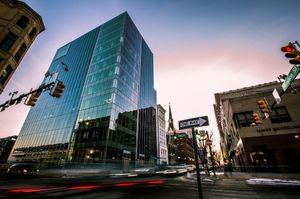 So who is Sakura Ryoko anyways?
Sakura Ryoko
Music Producer / Artist / DJ
My goals are to create new/original music for myself and other artists using many popular genre's such as Pop, Hip Hop/RnB, Future House, Future Bass, Moombahton, Trap, and other EDM/House. I also like to create remixes with fully-restructured tracks in my preferred Genre's. Some of my direct influences include, but not limited to: illfactor (Has worked closely with Timbaland, etc), Rhiannon Roze, and Heavygrinder (aka Marie Vaunt). I am willing to form additional connections on my path, but these 3 have been essential to my learning process. My top 3 artists/producers that I admire most and enjoy musically (But not limited to) are: Calvin Harris, Mashmelllow, and Zedd.

I am also a longtime DJ, as I commonly can be found playing along side of many popular local DJs such as DJ Wolf, Jamal Knight, and Cap Cee, etc. Currently, I am a resident DJ at the local Vogue Lounge Nightlcub, formerlly known as Stonewall Moose Lounge.  I have historically played at least in part at local venue's such as Starters Riverport (Along side of a few big names, such as Louie DeVito and The Disco Fries), Molly's Irish Pub, and more recently along side of others at places such as The Wooden Match, The 540 Democratic Club, and Volpe's in Emmaus.

In my free time, I also occasionally enjoy being a Gamer, and watching movies.  Out of all of this, I also love fashion in general, and I am by no means a "Model", but I sure love looking good in an outfit, and being somewhat photogenic.
Contact me if you would like to work with me on Music, or book me for a DJ gig!
 
(Based in Allentown, PA US)